Carlos Valderrama is furious at the role of James Rodriguez
Colombia football legend Carlos Valderrama is furious at the role of James Rodriguez at Real Madrid this season.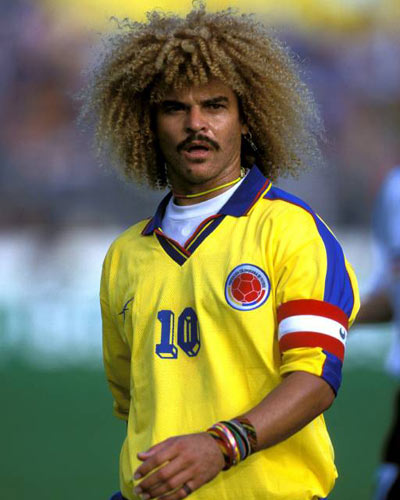 Rodriguez is considered as one of the biggest stars in Colombia right now. Expectations were that he would go on to become the next Valderrama. This certainly appeared to be the case when he made the € 80 million move to Real Madrid a few years ago. Since the move, he has become one of the most expensive players in the world. He has been playing alongside the likes of Cristiano Ronaldo and Gareth Bale. For this reason, he was expected to become even better.
However, Rodriguez' development at Real Madrid appears to have come to a halt in the last few months. The forward has been unable to make any impact in the team despite being in good form for the national team. Rodriguez has not been getting much game time under Zinedine Zidane. He is expected to be on the bench for the upcoming game against Barcelona. Valderrama is disappointed that Madrid are not giving him a fair chance. Under the regime of Carlo Ancelotti, Rodriguez contributed an astonishing 35 goals in just 46 games. Yet, he does not seem to find confidence in the new manager.
Valderrama says that the record under Ancelotti shows that Rodriguez is capable of performing at the highest level. "I do not understand the model [of Real Madrid] now. When Ancelotti was coaching, there was another model and James was a leading figure.I do not understand why last year he was good but he does not have the same value this year. The good footballers [should] always play.James has already demonstrated the great talent that he is after having played in different parts of the world. Real Madrid model this year has not been convenient to him," said Valderrama.