JAMES RODRIGUEZ PLAYS DOWN COLOMBIA DRESSING ROOM BUST-UP AFTER URUGUAY DEFEAT
Former Real Madrid and present Everton midfielder James Rodriguez has appeared in public and insisted that contrary to rumors making rounds in the media, there was no bust-up in the Colombia dressing room.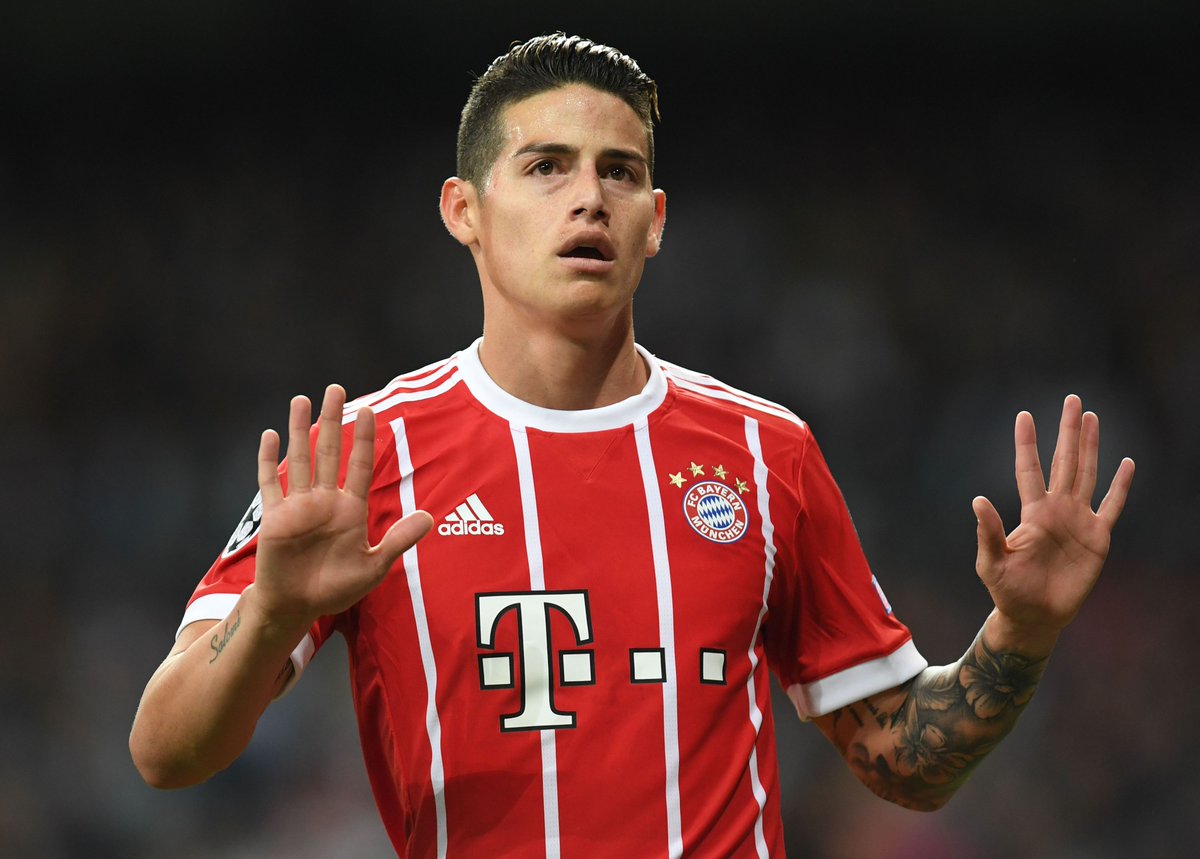 Uruguay inflicted a painful defeat on Colombia in their Qatar World Cup 2020 qualifying game, winning the game 3-0. It was reported after the game that James walked up to, and confronted his teammates in a physical bust-up last week.
The game was played at Estadio Metropolitano Roberto
Melendez last week Friday, and it was a result neither James and his team-mates nor their manager would have wanted. Manchester United new boy Edinson Cavani struck the opening goal of the match, scoring just five minutes into the game and firing his national team to an early lead.
Atlético Madrid forward Luis Suárez then extended his team's lead by converting from the spot early in the second half. Darwin Nunez also joined the scoring party and rounded off the scoring by getting himself on the scoresheet. He powered home a long-range shot to beat Colombian goalkeeper David Ospina in the 73rd minute.
Colombia had their misery compounded after Yerry Mina received his marching orders after getting red-carded late into stoppage time.
The result was not a welcomed on among the Colombian team, as they reached sourly by taking matters into their own hands, boiling over after the referee's final whistle was blown, and ended up getting themselves involved in a physical confrontation. A confrontation which, according to news media outlets had Rodriguez written all over.
Not only did James deny these reports, but he also made a threat to take legal action against the media publications that have decided to defame his character.
James and his Everton side travel to Fulham on Sunday afternoon and he will be looking to put the whole drama behind him and aim to help Everton seal a win.