BACCA TREBLE STUNS SEVILLA
Colombia national team striker Carlos Baccaplayed a big part in knocking Sevilla out of the Spanish La Liga race completely after he scored a hattrick for Europa League finalists Villarreal in a 4-0 win.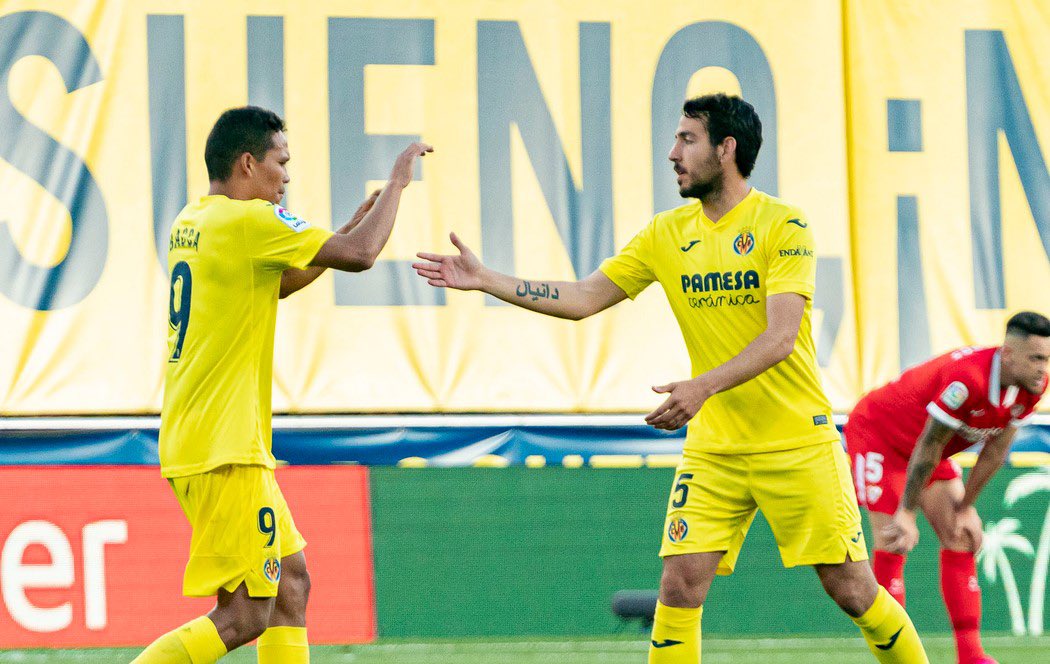 The Colombia scored three goals to lead Villarreal to an emphatic victory over his former club. His goals ensured that Sevilla dropped out of the title race in the Spanish La Liga at the weekend. Sevilla had started the weekend with a six-point deficit to league leaders Atletico Madrid with two games to go.
Sevillahad no margin for error going into the last two games in the league. They needed to win those two matches to give themselves a slim chance of winning the league but they could not win the first of the two games thanks to Colombia international Bacca.
Bacca scored the only goal of the game in the first half in the colours of the home team. His goal on 34 minutes handed Villarreal a 1-0 advantage at the interval. He added a second goal for the Yellow Submarines two minutes into the second half before Sevilla were reduced to ten men thanks to the red card to Brazilian defender Diego Carlos.
Villarreal leading goalscorerGerard Moreno took his tally to 23 goals in the Spanish La Liga with the third goal for his team at the expense of Sevilla. Moreno is the highest goalscorer amongst the Spanish players in the league this season.
Bacca wrapped up the comprehensive win over 10-man Sevilla with his hatrrick goal as Villarreal recorded a major victory ahead of their Europa League final clash with Premier League giants Manchester United.
The win over Sevilla took the winning run at Villarreal to two games ahead of two big games against Real Madrid in the league and Manchester United in the Europa League.