VALDERRAMA LOSES YOUNGER SISTER
Carlos Valderrama's younger sister Gloria Maria Valderrama was tragically killed in a reported hit-and-run van. Her motorcycle collided with a van which immediately fled the scene, as reported by the Spanish media.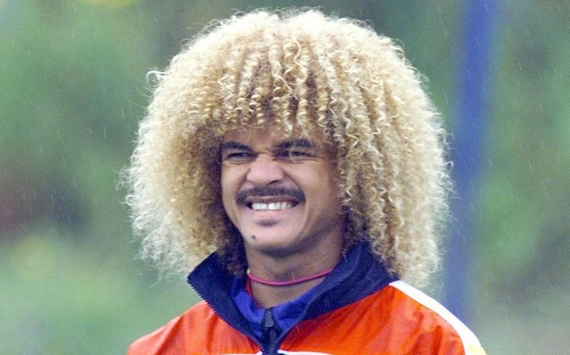 The Spanish daily, AS, wrote that the 43-year-old Gloria Maria Valderrama's motorcycle collided with a van approaching in an opposite direction which then "disappeared" from the vicinity without waiting.
The sad incident getting to Carlos would have surely devastated him as he recently lost his father to a heart attack just few months ago. The local police chief, Sandra Vallejos, affirmed Gloria Maria is dead as she was on the motorcycle that collided with another vehicle, there are conflicting reports to exactly what really happened according to Sandra.
She made known: "We are proceeding with the investigation and hearing statements from the witnesses and every available rumour concerning the incident for us to plainly ascertain the exact cause to prevent others."
The younger sister's death was the second tragedy to befall the Colombia legend Valderrama, after the death of his father on August 23. The 55-year old retired footballer was nicknamed El Pibe — The Kid — in his homeland, and is best remembered for his extravagant blond not overlooking his bushy hair.
He happens to be the most capped player in his country's history, having appeared in 111 games and played in three World Cups.
Valderrama's most remarkable moment on world football's biggest stage was a sublime 93rd-minute assist against West Germany which took his side to the knock-out stage in Italia 90.
The midfielder was twice crowned South American Footballer of the Year, and has a statue outside former club Union Magdalena's ground. Valderrama's father was also a prominent footballer, who won the Colombian title with the same club in the year 1968.