FULHAM START PL CAMPAIGN AGAINST LIVERPOOL
Newly promoted team Fulham will have to their latest Premier League campaign on a difficult note with the visit of Liverpool on Saturday afternoon. Fulham secured their place in the Premier League this season after winning the English Championship title ahead of Bournemouth, Huddersfield Town and Nottingham Forest last season.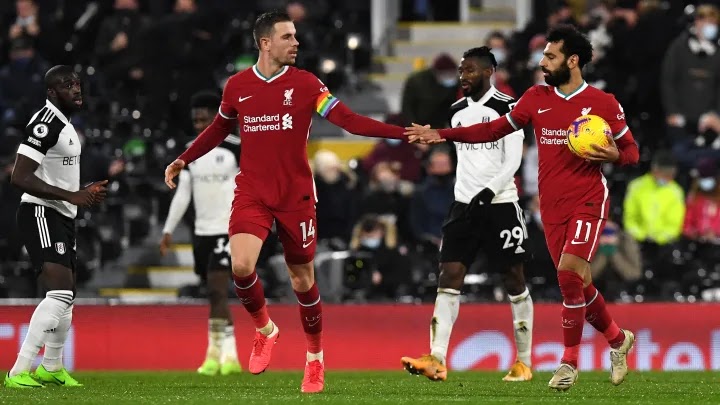 Bournemouth join Fulham in the Premier League as the top two teams from the Championship last summer, while the likes of Nottingham Forest, Huddersfield Town, Luton Town and Sheffield United were left to battle for the last promotion slot via the playoffs. In the end, former European champions Nottingham Forest picked the final promotion spot by beating Huddersfield Town 1-0 in the Championship playoff final.
Ahead of their latest Premier League opener, Fulham would be hoping to stay in the division beyond this season.They have gone back to the Championship after one season in each of their last two promotions to the Premier League.
Fulham will begin their quest to stay in the Premier League for one more season with the visit of Liverpool who are one of the major contenders for the title. Alongside defending champions Manchester City, the Reds are the best team in English football at the moment.
The Cottagers will likely have their work cut out when they take on Liverpool who are overwhelming favourites to take the three points on offer. Liverpool could unveil a new attack for the game on the back of the exit of Sadio Mane to German team Bayern Munich a few weeks ago. Uruguayan international Darwin Nunez is the replacement for Mane in the Liverpool attack. Nunez will likely be joined by Colombia star Luis Diaz and Egyptian international skipper Mohamed Salah in attack. Colombia attacker Diaz and Egyptian star Salah are almost guaranteed a spot thus leaving Brazilian international Roberto Firmino to battle it out with the aforementioned Nunez for the last attacking spot. Colombia star Diaz will occupy the left side of attack, while Salah will be on the right side of attack this leaving either Nunez or Firmino for the focal position of the attack.